Everyone gripes that the holidays come earlier and earlier every year. Halloween is barely over and Christmas music is already on the radio. Before you even eat Thanksgiving dinner, your guests are out the door and on their way to camp out in front of a store for Black Friday.
But before you know it, school starts back up, you get used to writing the new year number on your checks and the holidays are over. Poof. Another year gone.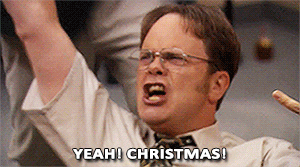 This holiday season, forget about the Christmas displays in the stores going up too early or the holiday music playing on the radio too soon. That's not what's important. What's important is saving 40 percent on electronics when shopping online.
Just kidding. What's important, of course, is your family. That's why your new holiday tradition should take place in Parrot Bay Pool with a hot tub. Although you might not associate spas with holiday celebrations, can you think of a better way to get close, both literally and figuratively?
Take some time this season to leave the stresses of the digital age in the house and immerse yourself not just in hot water, but in conversation with the people you're closest to. You have 11 other months of the year to forget what's important, to work too hard and to walk around with your face buried in your phone.
This holiday, however, try to take the time to pause, appreciate and reconnect with the people you love the most.